We've lived in our house since the spring of 2008 - so a year and a half - and I'd say it's about 70% done. One of the main things that is lacking at this point is the dining room. I'm not thrilled with the paint color I chose last year, and we need a new table and chairs. Right now there is a chandelier hung and pictures and a mirror on the walls, but no table.
This image is via HGTV's Rate My Space. Can I move into this person's house? Here is the dining room: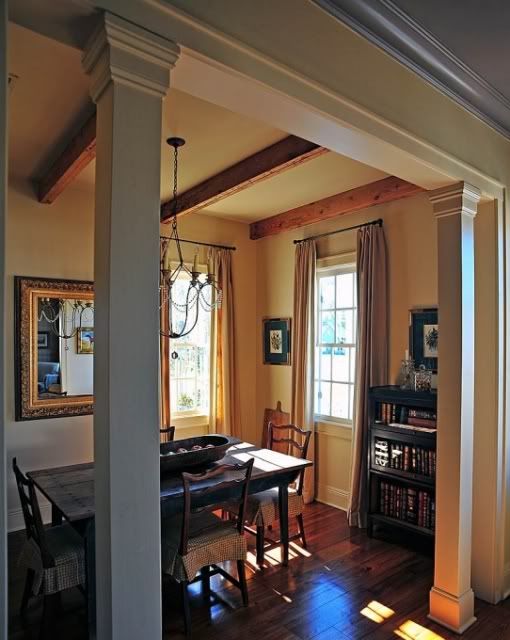 TABCAD's dining room on RMS

Rustic yet refined. Love the floors, love the furniture, love the beamed ceiling. The only thing I would ask for is a bigger table. Unfortunately, I don't think this exact style will work for my own home, but perhaps I can adapt some of the elements to make them work for me.